Getting Started with Medicare
With so much information about the subject, sometimes it's challenging to know where to start.
You'll hear terms like Part A, Part B, Supplement, Advantage, etc. Companies sending you flyers and brochures all trying to sell on you why they are the best.
It can make anyone's head spin.
What should you learn first?
The first major decision you'll have to make is if you are going to stay with original Medicare or go with Medicare Advantage.
Medicare is a federally run program that provides hospital and outpatient coverage. Medicare Advantage is an alternative to Medicare. Usually in the form of HMO and PPO programs.
You'll have to decide if you want to stay with original Medicare or go with an Advantage Program.
The graphic below describes the major differences between Original Medicare and Medicare Advantage. As you see, they are very different.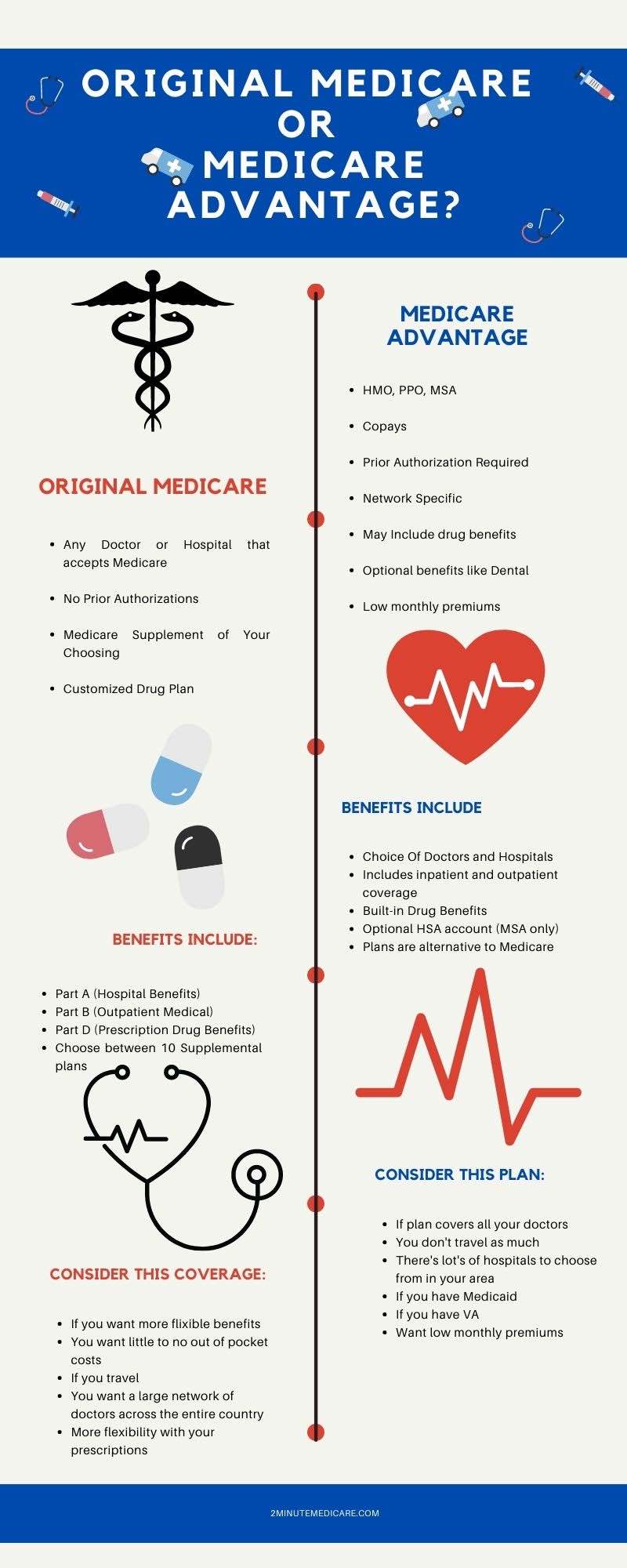 Having all the details about each part of Medicare will help you in your search.
Before diving into your research, start with this article. It talks about some of the things you'll want to know first.
Once you have a good understanding of where to start click the links below to learn more.
Original Medicare
Medicare Advantage:
Out Of Pocket Costs
Employer Coverage and VA While on Medicare
Medicare and Dental