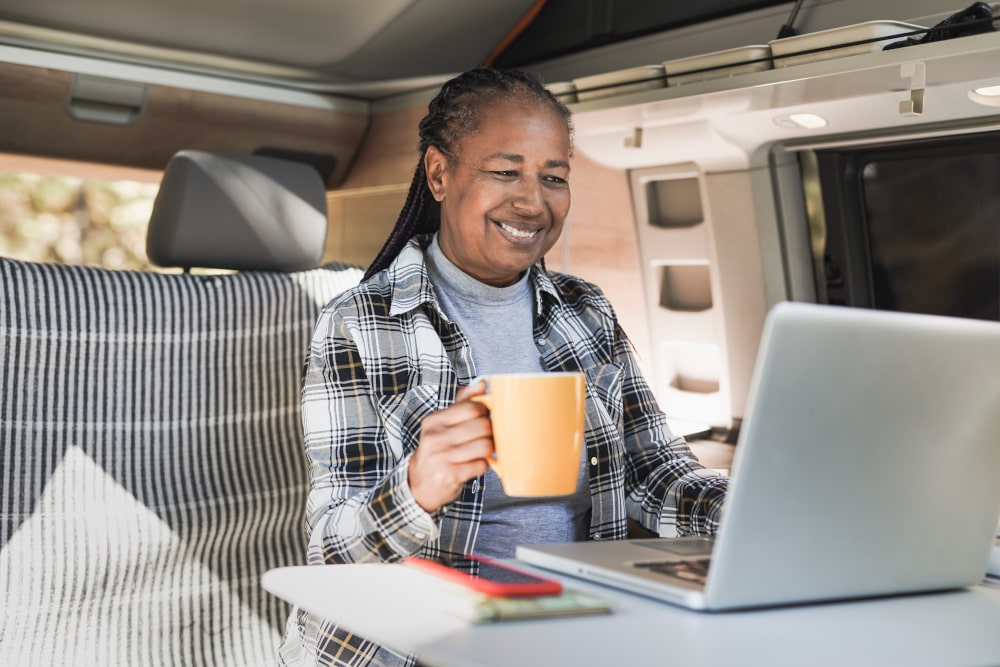 If you are adding coverage in addition to your Medicare you are probably wondering how to pick a company to work with.
When buying a Medicare Supplement, work with an A-rated company that offers you the best coverage at the lowest price. Medicare Supplements are standardized, so the benefits are the same from one company to the next as long as you remember to compare the same plan letter. For example, Plan G with Plan G.
Keep reading to learn more.
What is Medigap?
Medicare Supplement (or Medigap) Plans are policies you can purchase in addition to Medicare Part A and Part B to help minimize your out-of-pocket expenses on Medicare.
We talked about Medicare Supplement Plans in more detail in another post, which you can read here.
Medicare-approved private insurance companies offer these plans.
There are 10 Supplement Plans to choose from, each providing different amounts of coverage
Medicare Supplement Plans are standardized, meaning any letter plan purchased from one company provides the same coverage and benefits as that same plan purchased from any other company.
It is important to note that one company can charge a very different premium than the next company for the same exact letter plan.
Monthly premiums should play a role in the insurance carrier you choose but should not be the sole basis of your decision.
We will talk more about monthly premiums and other considerations in choosing a Medicare Supplement insurance carrier below.
Are Monthly Premiums Affordable?
Make sure the plan provides the coverage you need at a price you can afford.
Monthly premiums vary based on your geographical location, age, gender, and tobacco use.
Many companies offer a household discount if you and a spouse, domestic partner, or household member enroll in a plan with the same company.
Some companies will offer you a household discount just for being married or having a domestic partner or household member.
When considering a company, pay attention to its rate increase history.
Rates are calculated by:
Zip Code
Gender
Plan Type
Tobacco use
Every company has its own strategy on how they increase their rates. Specific geographical locations affect the frequency of rate increases and the amount. Remember, they are different from company to company. Then the plans within each company.
Remember to purchase a plan from a company that has had consistently low, stable rate increases because it is more likely you will experience a very minimal rate increase throughout the years.
The agent you're working with should have that information. If they don't choose a different agent. You can learn how to choose an agent here.
Is the Company Reputable?
Make sure you purchase your Medicare Supplement Plan from an established and trusted insurance company.
The insurance company you choose should have a long history of providing insurance services, especially in the Medicare market. Sometimes we see insurance companies that have been around for a long time finally offer Supplements. The problem here is that even though the company may not be new, they may have no experience when it comes to Medicare.
So remember to ask how new the company is AND how long they've been offering Medicare Supplements.
Companies that are newer to the market will have fewer policyholders which means they have a smaller risk pool and will be less likely to spread costs around. When they get hit with claims, they are more likely to raise your monthly premiums at a higher rate.
You will also want to choose an insurance company that has a reputation for providing good customer service.
It is essential to pay attention to customer reviews, Better Business Bureau ratings, and awards a company has won.
Let's look at an example:
Mary wants to purchase Medicare Supplement Plan G.
One company offers Plan G for $140 per month, while another offers the same plan for $125.
She does some research and learns the less expensive company just came to the market three years ago, while the one for $140 has been in business for decades.
Not only have they been in business for many years, but it is in excellent standing with the Better Business Bureau and has great customer reviews.
Mary speaks with her agent, who lets her know that the cheaper company will likely raise her rates faster and is not be worth the initial $15 per month savings.
She takes her agent's advice. Although initially, she'll pay a little more, in the long run, the plan she chose will give her premiums more stability.

How is the Company's Customer Service?
Simply put, if you pick up the phone and call them, do you get someone right away?
If not, are their automated options easy to follow?
This is an important step that is easily overlooked. If your agent recommends you a company you've never heard of, pick up the phone and call them.
Do not use the phone number the agent provides. Instead, google them.
A simple search and you'll easily see the phone number.
If the company is brand new to the market, sometimes they haven't taken the time to update all of their information online.
I've had a situation where I was researching a new company that was offering a Medicare Supplement and I called the number online.
The customer service lady said I reached their life insurance department, then transferred me somewhere that did not know what I was talking about when I asked them questions about their Medicare Supplement.
A clear red flag.
Ask How Many Plans Are Offered By the Company?
Not every company will offer every available letter plan in every state.
However, choose an insurance company that provides several plan options.
Choosing a carrier that offers various plans in most markets shows that the company wants to give its policyholders as many options as possible to select a plan that best fits their needs.
If a company only offers a few plan options, this could indicate that the company is directing potential clients to a plan or plans that will be the most profitable for the insurance company.
The more options you have, the better the chances are that you'll get the best deal.
How is Their Claims Process?
All insurance companies have to follow the same laws when it comes to paying claims.
They all typically do a good job and very rarely do we see any problems with a company not paying.
The hospital isn't always patient, though, and may want their money faster than the company processes claims.
If you have the right coverage in place, do not be intimidated if they send you a bill. Medicare and the Supplement will pay. Just give them time.
If there is a problem, the provider will notify you.
A smart thing to do is never pay them directly. Make sure you call Medicare first. Ask them if the claims have been filed.
Some smaller companies go through claims with a fine-tooth comb.
If you file a claim, they'll try to get away with not paying.
If you've never lied on your application, you have nothing to worry about.
Sometimes, though, I've seen companies say that someone lied and they refuse to pay the bill.
Then it becomes the responsibility of the applicant to prove they didn't.
This is very rare but has happened. More often with smaller companies.
The insurance company can then rescind the policy. When this happens, they typically send back all the paid premiums and refuse to pay a claim.
Insurance is peace of mind and dealing with a company that's done this in the past, is not worth the trouble.
Just remember to ask the agent.
Summary
When purchasing a Medicare Supplement Policy, it is essential that you purchase your plan from a reputable company.
While you want a plan that will fit into your budget, you will also want to be sure your insurance company:
Provides good customer service
Is established and well respected
Keeps your rates affordable over time
Offers a variety of plan options that best fit your needs
It is essential to do your research, but the best thing you can do is contact an independent agent who works with many insurance companies and wants to help you find a plan that is the best fit for you, your budget, and your individual needs.
If you have any questions, use the search tool at the top of this page or on the home page.
Or, if you would like further explanation of any of the topics we discussed, please fill out a contact form and submit your questions.
If you prefer to speak by phone, call us at 888-209-5049.