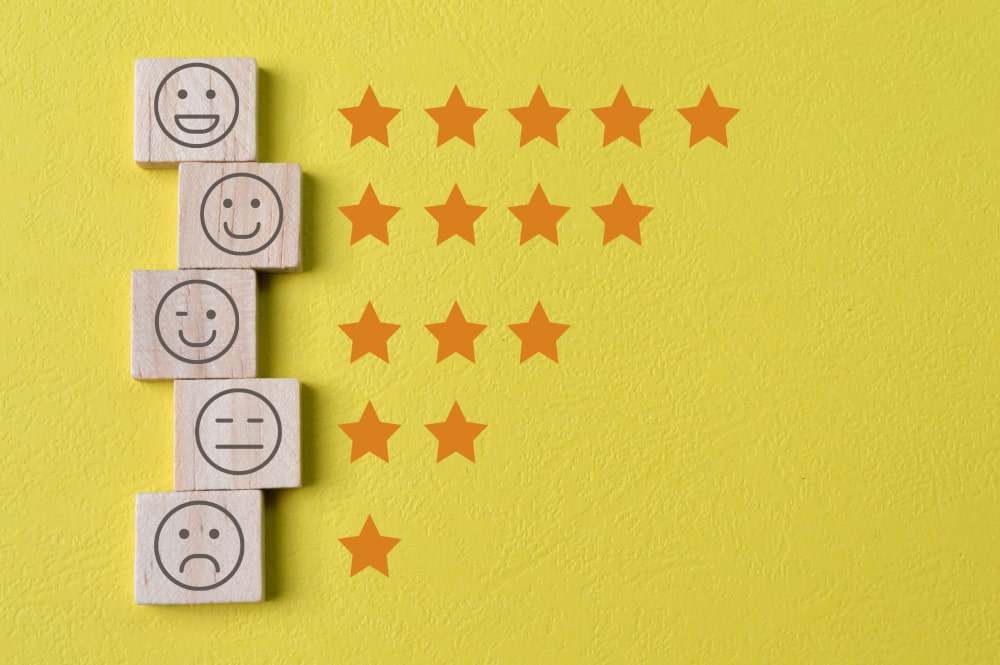 If you are like most people, and considering a Medicare Advantage Plan, you may be wondering how important is the star rating of a company.
A star rating system, created by CMS and Medicare, measures how well Medicare Advantage Plans and Part D drug plans are performing in several different categories. Customer service, member experience, management of chronic conditions, and complaints are all measured on a scale. The higher the star rating the better the coverage.
A plan can receive a star rating anywhere between one and five stars:
One star – Poor
Two stars – Below average
Three stars – Average
Four stars – Above average
Five stars – Excellent
We talk to many people concerned with the star rating of a particular plan and you're probably wondering if you should base your decision on this scale.
Although coverage is important, your experience is equally important. When picking an Advantage Plan or a Drug Plan, you'll want to research each individual company and how they are measured in each category.
Today we will talk more about this system and its importance when choosing your coverage.
Keep reading to learn more.
Part C and Part D Star Ratings
Medicare Advantage plans are also commonly known as Part C of Medicare. Medicare Part D Plans provide coverage for prescription medications. Both have their own scale on what is measured.
Advantage Plans and Drug Plans are regulated by CMS.
CMS is the Center for Medicare and Medicaid Services. They run programs like Medicare and work with states to help them with their Medicaid Programs. You can read more details about them here.
Each year, CMS rates each Advantage and Prescription Drug Plan based on the quality of services provided to enrollees.
A company needs to provide coverage for at least one year before it can be given a star rating.
If a company is too new, it won't be given a measurement. If you see a plan that says, "too new to measure," you'll want to use caution.
Advantage Plan Ratings
CMS rates each Advantage Plan on several factors, including:
Management of chronic conditions – Did the health of enrollees improve, stay the same, or get worse?
Preventative care – Did enrollees feel they received quality care and service to help them stay healthy?
Access to care- Did enrollees receive the care and services they needed?
Customer service
Complaints
Read about the details of Medicare Advantage Plans here.
Let's talk about each one of these individually.
Management of Chronic Conditions
One of the downsides of aging is that we all will develop some kind of condition that we'll have to treat and manage.
If you have a chronic condition or are worried that you may develop one in the future, you'll want to make sure you pick a plan that has access to providers that can help you manage those conditions.
A Medicare Advantage Plan can get a lower rating if you have a hard time finding providers that help you treat or manage conditions.
Preventative Care
One way to avoid developing a chronic condition is to maintain your health.
In addition to exercise, good eating habits, and rest, you'll want to make sure you are seeing your doctor on a regular basis.
Frequent tests, blood work, and exams can help detect any health issues early enough so they do not develop into more serious problems.
Does the Advantage Plan do a good job of providing coverage to help you maintain your health?
Access to Care
When choosing an Advantage Plan, you'll want to make sure the doctors and specialists you are seeing are covered.
Sometimes though, doctors, hospitals, and other providers may choose to leave your plan's network – sometimes in the middle of a year. Usually, this happens because some plans choose to not pay or reimburse for claims or the provider may have a hard time getting the advantage plan to approve a procedure.
If you are having a hard time finding a provider, you can file a complaint, which will affect the rating of the company.
We'll cover how to file a complaint against a plan later in this article.
Customer Service
We all have questions. Our needs change and we sometimes need to make sure our plan covers those needs.
If you call a company, how easy is it to get ahold of someone?
When you have a question, are they providing you with a clear answer?
How easy is it to use their online tools?
Do they help you understand your benefits if you have questions about them?
Do they provide solutions to claims issues?
How easy is it to get a pre-authorization?
These are questions that measure a company's customer service and are a good sign of what you'll go through.
If customer service is important, make sure to pick a plan that provides a good user experience.

Complaints
The biggest factor in choosing a plan is the number of complaints a company has had against them. Although it will be difficult to get an actual number, the star rating is the biggest reflection if people are having any issues and filing complaints.
If a company is failing in any of the categories we just talked about, it usually leads to someone complaining about their coverage.
The lower the star, the higher the chance you won't like your plan.
If you need to file a complaint against your current Advantage Plan, keep reading to learn how.
Part D Drug Plan Ratings
Drug Plans also use a star rating. Unlike Advantage Plans, which offer coverage for both health insurance and drug benefits, they only provide coverage for prescription medications. So the star rating system is measured differently.
If you do not know how Part D works, you can learn more here.
CMS measure Drug Plans for:
the experience of a member
customer service
complaints
cost and member safety
The first three categories are pretty much the same as the rating under an Advantage Plan, so we are not going to talk too much about those. The price of the medications and if they are safe to use play an important role in how a plan is measured.
Cost
As you know, drug plans measure prescriptions by tiers.
The more a medication costs, the higher the tier.
Where a plan is measured, is how much coverage they provide for your medications.
Do you have to meet a deductible? And when? What medications do not require a deductible? And how much coverage do you have for specialty drugs?
The more coverage a plan provides the higher its rating.
Member Safety
Safety is very important when it comes to medications. Are the medications that are being recommended by your provider covered by the plan?
Does the plan do a good job in working with your provider in making sure you are getting prescribed the medications that you need? If your plan is hard to work with you may be less inclined to get certain medications filled.
Plans are also measured on how well they coordinate with your providers to get you to take the medications that are prescribed.
If medications are too expensive, are not covered, or are difficult to get filled, the patient's health may become at risk. The more difficult things become, the less likely beneficiaries are to take their providers seriously.
In short, are you going to get too frustrated with a plan and refuse to take a medication?
Other Considerations
It is important to pay attention to a plan's star rating, but it is not the only factor you should consider if you are thinking about enrolling in a Medicare Advantage plan or a Part D prescription drug plan.
If you are considering a Medicare Advantage plan, you will want to determine whether your doctors accept that plan.
If you are considering a Part D prescription drug plan or a Medicare Advantage plan that includes prescription drug coverage (most do), you will want to make sure that plan covers your specific drugs.
Plan costs are also an important consideration when considering both Medicare Advantage and Part D prescription drug plans.
Medicare Advantage plans have deductibles and copayments for certain medical services that vary significantly from one plan to the next.
Likewise, Part D prescription drug plans have monthly premiums, deductibles, and copayments for certain drugs that vary widely from one plan to the next.
A Note About Star Ratings
Of course, we would not recommend a plan with a one-star rating, but there are some things to keep in mind regarding the star rating system.
As we mentioned above, perceived enrollee experience is one factor that Medicare considers when issuing its star ratings.
Experience is measured mainly through the responses of surveys sent out to enrollees.
Many people do not bother to fill out and return surveys, and many only do so when they have a perceived negative experience.
Also, it is more likely that you will find a plan with a four or five-star rating in large metropolitan areas, due in part to the following reasons:
There is more access to a larger number of medical services, healthcare facilities, and pharmacies.
There is a broader, more comprehensive network of healthcare providers, medical facilities, and pharmacies.
The overwhelming majority of plans have a 3.5-star rating, so a good rule of thumb would be to avoid a one-star or two-star plan.
If there is a five-star plan available in your area, you can choose to enroll in that plan without any special enrollment periods.
Filing a Complaint
When you have an Advantage Plan or a Drug Plan and you do not have a good experience, you can file a complaint with CMS.
It is important to report what you find if something is not working for you.
Doing so, will affect a company's star rating and help others base their decisions on this information.
We have to rely on each other's word of mouth to help us with our decisions.
This is why I mentioned earlier to steer clear of plans that are too new to be measured.
Filing a complaint is easy and you can do so directly on Medicare's website.
If you need to file a complaint, you can do so here.
Summary
It is important to pay attention to Medicare's star rating of an Advantage Plan or a Part D plan, but there are other important factors to consider as well.
You should not feel discouraged if there is no five-star or even four-star plan available to you in your area.
The best thing you can do is contact an independent agent who will help you find the best plan for your specific health and prescription medication needs.
An independent agent will be familiar with star ratings, in-network providers and pharmacies, and plan costs.
If you have any questions, use the search tool at the top of this page or on the home page.
Or, if you would like further detail on any of the topics we discussed, please fill out a contact form and submit your question.
If you prefer to speak by phone, call us at 888-209-5049.