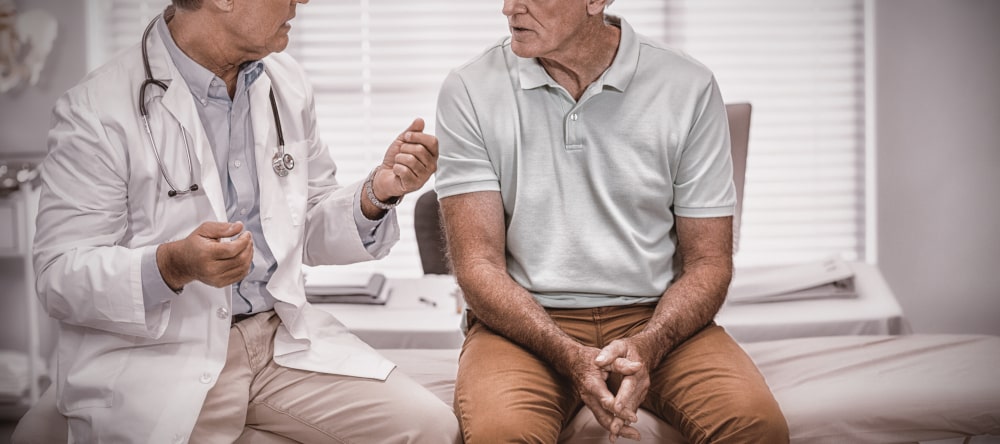 If you are looking into different Medicare Supplement options, you may be wondering the same question.
Medicare Select policies are Medicare Supplement policies that have a network. They are still the same standardized coverage as traditional Medicare Supplements but with a network and usually a lower cost. They are available in areas that have lots of different networks and providers to choose from. Rarely are Medicare Select policies available in rural areas.
When deciding on which type of coverage to get to help minimize your out-of-pocket expenses on Original Medicare (Part A & Part B), people usually ask "Medicare Supplement or Medicare Advantage?"
We talked about Medicare Supplement plans, and Medicare Advantage plans in different posts.
If you have any questions about the difference between Medicare Advantage and Medicare Supplement, you can learn more here.
Lately, we talk to more and more people who ask what Medicare Select.
You may be wondering if it would be an ideal option to add to Original Medicare.
Today we will discuss what exactly Medicare Select plans are and if they might be right for you.
Keep reading to learn more.
Medicare Select
There are ten Medicare supplement plans available (read about them here).
Each of these has a Medicare Select version available in most states.
Traditional Medicare Supplements allow you to see any healthcare provider in the country.
Make sure the prover accepts Medicare and you'll be covered.
This is one thing many of our clients prefer Medicare Supplements.
Advantage plans only cover you if you are seen by a healthcare provider or at a medical facility that is in the plan's network.
Medicare Select plans are Medicare Supplements, just with a network.
Stick to the plan's network restrictions, and you'll be covered.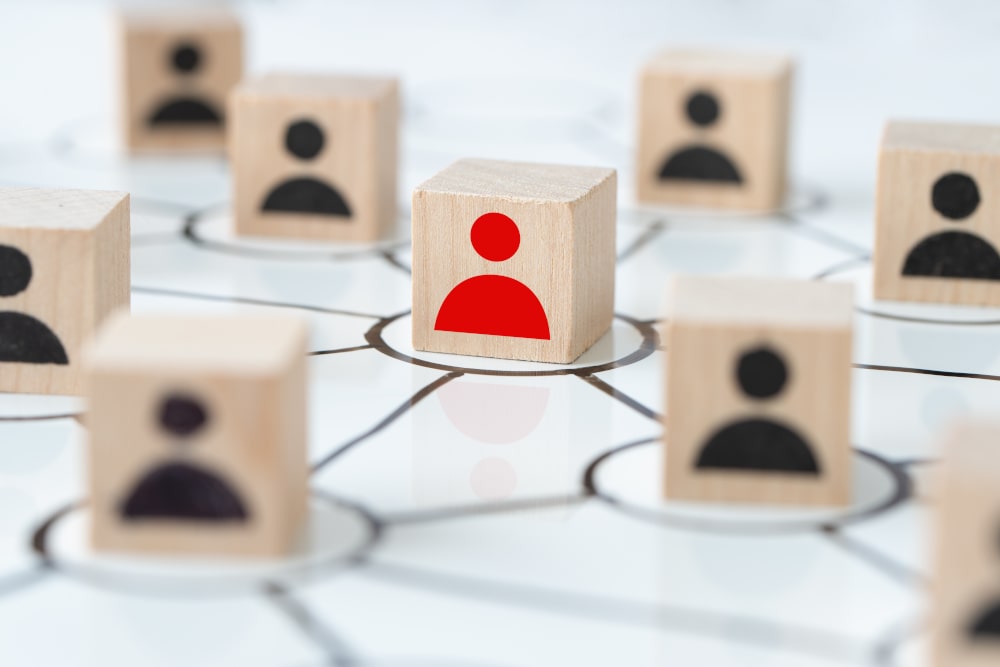 Network Restrictions
Aside from network restrictions, Medicare Select plans are like supplements in every way.
Benefits are standardized, they are the same from company to company.
Make sure to compare the same letter plan. Read more about that here.
Because of the network restrictions, monthly premiums for Medicare Select plans are typically less than those of traditional Medicare Supplements.
As long as you are seen by an in-network provider or at an in-network facility, your policy will cover you the same way a standard supplement would.
If you receive services from an out-of-network provider or at an out-of-network facility, you will likely be responsible for all costs not covered by Original Medicare (Part A & Part B).
It is important to note that network restrictions do not apply in emergencies.
Example:
Let's say you decided to get a Medicare Select policy through AARP. The price was $20 a month less, which fits perfectly into your budget.
One day, you have to get tests and blood work done with the same doctor you've always gone to.
To your surprise, your doctor's office said that they don't take your Medicare Supplement insurance.
Your Original Medicare coverage was the only coverage he accepted.
If you have a situation where you've had services done and the supplement is not accepted, you may be responsible for what Medicare did not pay.
If this happens to you, keep reading to learn what your options are.
Choosing a Medicare Select Policy
Whether there is a Medicare Select version of a supplement plan available will depend on your geographical location.
Not every insurance company will offer every supplement plan available in all states.
This applies to Medicare Select plans also.
If you are considering a Select Plan, you will want to be sure that your doctors and preferred healthcare facilities participate in that plan's network.
It is important to note that the freedom and flexibility of receiving medical services from any provider main reason people choose traditional Medicare Supplements.
Having network restrictions makes Medicare Select Plans similar to Advantage plans.
However, unlike Medicare Advantage Plans, Select Plans do not require you to obtain prior authorization for certain services, referrals to specific providers or for certain services, or paying copays and meeting deductibles for certain services.
Why Should I buy a Medicare Select Plan?
In short: cost.
If you are someone who does not travel much and is okay with staying within the plan's network, a Select Plan may be a good option.
Once you find a plan, look at the price difference between a traditional supplement.
If the price is significantly lower, and you are ok with the network restrictions, a Medicare Select Plan may be a good option.
Let's look at an example:
In Ft. Lauderdale you have the option to get a Medicare Select if it best suits your needs. When generating a quote, your broker should have a system that does a good job of showing the rate differences between the two.
If you look at this screenshot, you can clearly see the Medicare Select policy stands out from the traditional Medicare Supplements.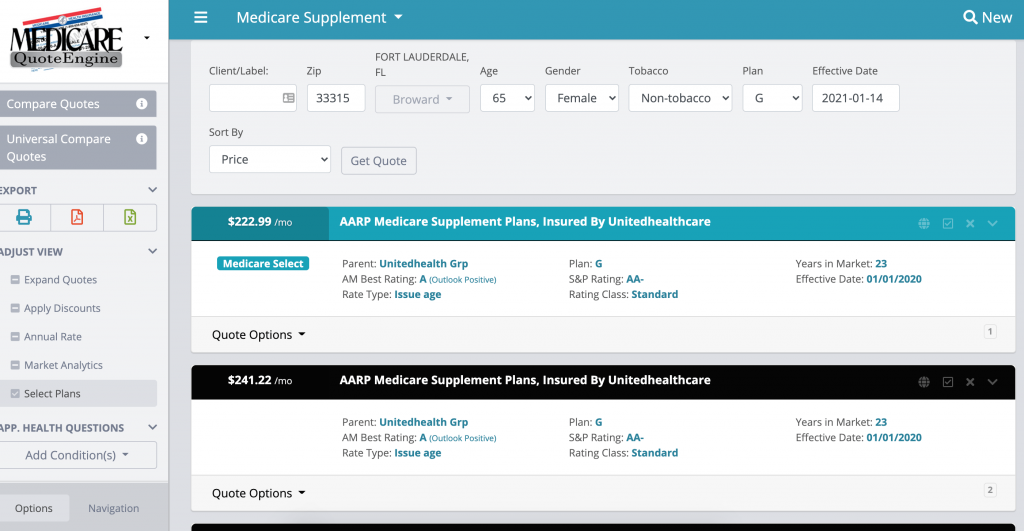 Notice the prices.
If cost is a big deciding factor, ask if these plans are available in your area.
Sometimes the price difference is worth the conversation.
When Can I Enroll in a Medicare Select Policy?
Medicare Supplement plans have no special enrollment periods.
You can enroll anytime you'd like.
Most people shop their plans when they have a rate increase.
As long as you can health-qualify, you can change at any time. Read more about qualifying for a Medicare Supplement here.
The same rules apply to Medicare Select Medicare Supplement Plans.
As long as your health is good enough, you can switch. Even if you did not get a rate increase, it doesn't hurt to talk to your agent to see if there are better-priced opinions available.
Insurance companies are always changing their rates.
Sometimes, you can find a lower-cost traditional Medicare Supplement that may be a better option than your current Medicare Select Plan.
Make sure to work with a broker who has enough experience to keep up with all the changing rates. You should be hearing from them at least once a year.
Is a Medicare Select Plan Worth It?
This is the part where I am going to give you my honest opinion.
Most of the time – No, they are not.
With over 10 years of experience, I have helped thousands of people with their insurance needs.
We always focus on the same thing: "How much bang can I get for my buck?"
In almost every situation, I have found lower-priced Traditional Medicare Supplements over Medicare Select Plans.
It doesn't mean they don't exist, but it is very uncommon.
It never hurts to ask. These plans change all the time.
When working with some who is going on Medicare for the first time, or with someone who's been in it a while, we always look at every option.
What if I Don't Like My Medicare Select Policy?
Some people choose a Medicare Select policy because they are wanting the benefits of a Supplement, but at a lower cost.
If you picked a select plan, and you are not pleased with the coverage, you have a 12-month window to change your mind.
So, if you've used your coverage and you found out your doctor or hospital is not in the network, you'll be able to get a traditional Medicare Supplement.
Of course, that means you'd pay more for the extra benefits.
As you've seen in the example above, the price difference is generally not all that much.
People who have preexisting conditions are usually the ones more concerned about being able to change.
As you saw above, if you are in good health, you can switch at any time throughout the year.
Summary
Medicare Select plans are versions of Medicare Supplement Plans, with the only difference being network restrictions.
Select plans are usually a bit more cost-effective than Supplement Plans.
As long as you're ok with sticking to a network, the savings may be worth it.
If you are unsure whether you want to purchase a supplement or an Advantage plan, a Select plan might be a good middle-of-the-road option if one is available to you.
The best thing you can do is contact an independent broker. Here is what to look for when picking someone to work with.
Make sure they work with many different insurance companies and will help you find the best plan to fit your budget and specific needs.
If you have any questions, use the search tool at the top of this page or on the home page.
Or, if you would like further detail on any of the topics we discussed, please fill out a contact form and submit your question.
If you prefer to speak by phone, call us at 888-209-5049.