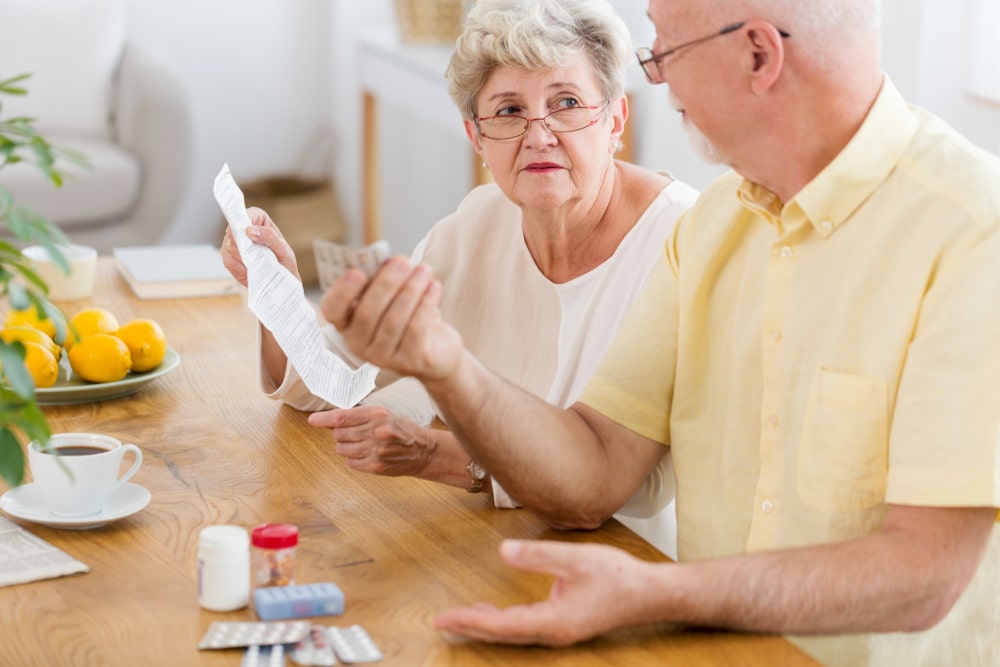 If you are new to Medicare and are dreading getting the process started, there are a few things you'll need to know before starting your research.
All the mail that you're getting has probably been sitting around and the information these companies are sending you may seem overwhelming.
When we talk to people who are new to Medicare, we recommend getting started with the basics.
This is a big decision and once you're done you'll finally have a sense of relief, but you'll have to get started first
Here are 24 things you need to know to help you get started.
1. There Are Four Parts to Medicare
One of the most important things about Medicare is that there is more than one part to it.
Part A and Part B are considered Original Medicare.
They provide all the necessary coverage for any inpatient or outpatient hospital stay.
Part A is coverage for inpatient hospital stays and Part B is outpatient.
Drug benefits are not included.
If you don't want Medicare, you can choose to delay your enrollment if you have other health benefits available such as retirement or military coverage. You can also get an alternative to Medicare called Medicare Advantage.
Part C is also known as Medicare Advantage. As you read above, you have the option to forego Medicare altogether and get a Medicare Advantage Plan – an alternative to Medicare. Read about Medicare Advantage here.
All Medicare Advantage Plans are approved by Medicare and CMS before they can get offered on the market.
They have to provide you with enough benefits to be similar to Original Medicare. Sometimes they'll offer you more coverage than what you can get with just straight Medicare.
Part D is Medicare drug coverage. Since Part A and Part B don't include prescription coverage, you have the option to get a drug plan that best fits your needs.
2. You May Not Need Medicare Yet
If you continue to work, you can delay your enrollment.
Most people we speak with choose to continue working well beyond the age 65 (when you are first Medicare Eligible).
Spouses who have benefits through their husband's or wife's employer plan can also choose to delay their enrollment.
Be careful though, make sure that your employer or your spouse's employer does not require you to have Medicare when you are first eligible.
If your coverage is not creditable and you decide to delay your Medicare enrollment, you may be penalized if you don't enroll when you first turn 65.
Remember to check with your HR department and follow their recommendation if you need to enroll in Medicare, or if you can postpone.
3. COBRA Is Meant to Be Temporary
Sometimes people delay their Medicare because they think they don't need it since their employer gives them COBRA.
COBRA is temporary insurance, usually not meant to be kept longer than 18 months.
If you have other coverage available, including Medicare, you need to go ahead and take it.
Since COBRA is not guaranteed renewable (which means you can keep it forever as long as you pay the premium) Medicare does not count it as creditable coverage. So Medicare will penalize you if you have COBRA and delay your enrollment.
COBRA includes drug benefits, so you won't pay a PART D penalty if you decide to not enroll in Medicare's drug program.
Here is an article that talks about Cobra in more detail.
4. Medicare Advantage Is Not Medicare
Above, we mentioned that Medicare Advantage is an alternative to Medicare.
All the plans have their own set of benefits and networks.
Unlike Medicare, Advantage Plans have different deductibles, copays, coinsurance, and premiums.
These plans are offered by private insurance companies.
When choosing an Advantage Plan, make sure your doctors and prescriptions are covered.
Unlike with original Medicare, drug benefits are usually included.
If you're in a Medicare Advantage Plan and they change your drug benefits, you'll have to get a whole new plan to get your prescriptions covered. The new plans available may not cover your doctor and you'll need to change providers – not always ideal.
In contrast, with original Medicare, the drug plans are separate from your hospital benefits. So if the plan changes their formulary, and your drugs are no longer covered, you can change your drug plan without changing your health benefits.
5. Insurance Brokers and Captive Agents Do the Same Thing, Differently
There are captive agents and there are independent brokers.
Typically an insurance agent is captive. Which means they only work with one insurance company. So they may only show you one company and push one product.
In this situation, the plan may not be the best solution to meet your needs. So you'll be making your decision based on a sales pitch.
A broker is usually independent. Which means they work for multiple insurance carriers. If they don't have a company that may be the best fit for you, it doesn't take much effort on their part to get contracted with any specific company.
When brokers represent more than one company, you'll have more options that may better fit your needs, and different price points to choose from.
Instead of a sales pitch, you'll be educated and given the proper information so you can make the best decision for yourself.
We always recommend looking up the agent you're talking to and seeing what companies they are licensed with. You can do so on every state's department of insurance website.
A broker will have your best interest at heart, not biased about the decision you make, and will not push any particular company or product.
A captive agent will only have one thing in mind – making the sale.
Choose wisely who you decide to work with. Here is an article that talks about choosing an agent.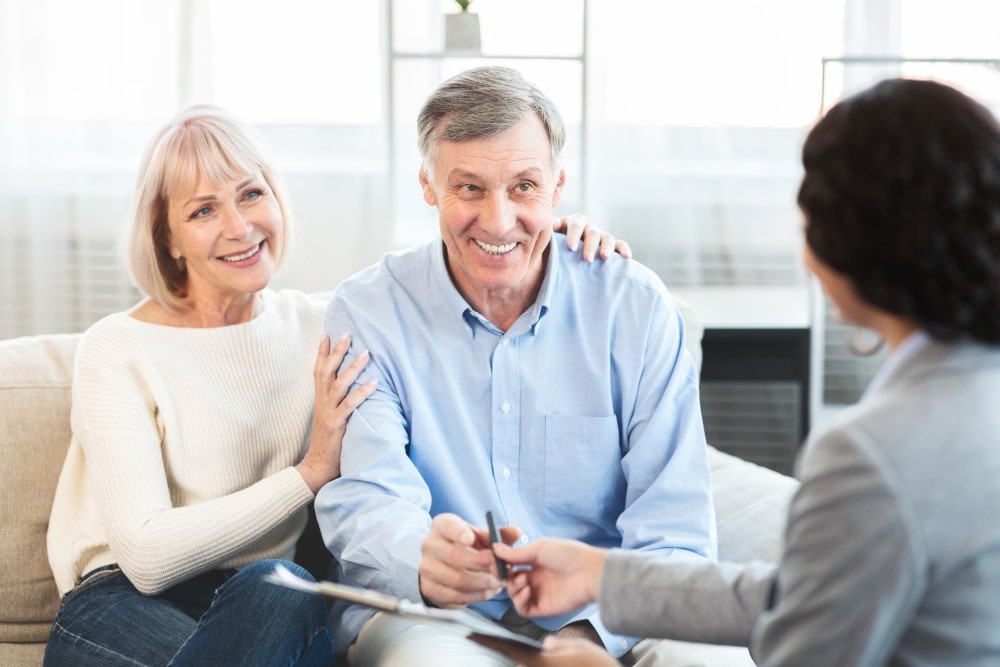 6. All Medicare Supplements Are Standardized
Every Medicare Supplement follows the same rules and guidelines set by the government.
Every plan is exactly the same from one company to the next. So a Plan G with one company is the same as Plan G for a different company.
Once you determine which plan best fits your needs, it's a matter of shopping price.
Insurance companies cannot change the benefits of the plans only the price you pay.
Every company has a different price for the exact same coverage.
Medicare Supplements have to be clearly labeled as a "Medicare Supplement," this way there is no confusion on what you are buying.
Learn about the basics of Medicare Supplements here.
7. You Can't Have a Supplement and Advantage
A Medicare Supplement is designed to work alongside your Medicare, while a Medicare Advantage Plan replaces it.
Although most Advantage Plans typically have some kind of out-of-pocket expenses that you would incur, you cannot use a Supplement to cover those gaps in benefits.
There are, however, other plans available to help with Advantage Plan deductibles, copays, coinsurance, and other out-of-pocket expenses, but you cannot use a standardized Medicare Supplement to do so.
Just remember, you can have one or the other, but not both.
8. You Can Get a Supplement As Early As 6 Months in Advance
Choosing a Medicare Supplement is an important decision.
There is a lot of information available and it takes time to go through it all.
Most companies allow you to choose a plan as early as 6 months before you go on Medicare.
Starting your research early allows you to not be rushed when making a decision.
Earlier, we talked about insurance companies having control over their prices, and they can change them at any time.
The easiest way to ensure you're getting the best rate is by locking it in.
If you've already made a decision, it doesn't cost anything extra to secure the plan and lock in the rate.
We usually recommend applying as early as possible.
9. Medicare Supplements Offer Travel Benefits
Accidents can happen almost anywhere.
We use insurance to protect ourselves from the unexpected. Whether it's health-related or just an accident, we need to make sure we are protected, especially when we travel.
Medicare Supplements, as we mentioned above, allow you to keep Medicare as your primary insurance. So the network is a lot larger than that of an Advantage Plan.
If you travel, you can use your Supplement insurance anywhere a provider accepts Medicare, without sacrificing your benefits.
A Supplement works every single time, as long as Medicare approves the charge.
If the unexpected happens when you travel, you'll be protected.
If you leave the country, most Medicare Supplements have foreign travel benefits. They usually give enough benefits to cover a hospital stay.
Medicare Supplements are definitely the best choice if you travel often.
10. Not All Doctors Take Medicare
We just talked about being able to use your Medicare Supplement anywhere that Medicare is accepted.
In rare occasions, a provider may choose to not take Medicare.
If you use a provider that refuses Medicare as payment, you'll end up having to pay the entire bill. Even the Medicare Supplement won't pay.
We've seen some doctors not take Medicare, but take certain Advantage Plans.
Talk to your provider and see if they accept Medicare. If they don't, you'll need to find a new provider or go with a plan that they do take.
The easiest way to see if a provider is covered is to use Medicare's Provider Search tool on their website.

11. Part D is Not Optional
If you do not have any coverage in place for your medications, while on Medicare, you'll pay a penalty.
Some people opt-out of Medicare Part D because they do not take any Medications. If you are in a similar situation, be careful.
The penalty is one percent per month for every month you go without coverage when you are Medicare eligible, and this penalty stays for as long as you have Medicare.
If you don't have VA benefits or some kind of employer coverage, you'll need to find a drug plan.
Some plans are little as $7 a month, so it clearly doesn't make sense to pay a penalty when the plans themselves are so affordable. Sometimes the penalty could be higher than the cost of the plan itself.
12. If You Miss Certain Deadlines, You'll be Penalized
Just like Part D, original Medicare itself has different enrollment periods.
When you are first new to Medicare or are retiring you'll have an enrollment period that allows you to enroll in Medicare.
If you delay your enrollment and don't have any other coverage in place, Medicare will make you pay a penalty for not having Part B.
These penalties help spread the cost that Medicare incurs for insuring someone.
They need healthy people to buy into the program. This helps them offset the cost of claims they pay for people that are sick.
If only sick people were on Medicare and you had the option of getting it only when you need it, the system would go bankrupt.
Learn about enrollment periods here.
13. Review Your Medicare Advantage Plan Every Year
As we age, our needs change. When our needs change, our insurance should change also.
Every year we are given the opportunity to review our Medicare Advantage coverage. This happens from October 15th to December 7th, known as AEP (Annual Enrollment Period).
Medicare Advantage plans can change from year to year.
It is important to review your needs and make changes to your coverage accordingly.
What works for you this year, may not work for you the next.
Remember to review your health coverage as well as review your drug benefits. If any one of those things stops working for you, you'll need to change the plan.
Talk to your broker every year, they should be able to help.
14. Spouses Can't Be on the Same Plan
If you are married, you're probably used to being in the same plan as your spouse.
Medicare Supplements and Medicare Advantage plans are individual policies.
You can have the same exact coverage with the same company as your spouse, but they'll be two separate plans.
Medicare Advantage plans, in particular, are very specific to the doctors and prescriptions you take. So if you and your spouse take different medications and see different providers, you'll need 2 different plans altogether.
It is important to look at plans that meet each of your individual needs.
15. You Can Draw Spousal Benefits if You Don't Qualify for Medicare
In order to qualify for Medicare, you or your spouse need to have worked at least 40 quarters in your lifetime.
If you have not met this requirement but your spouse has, you can draw their benefit.
Even if you are no longer married, you can draw their benefits if you've been married for at least 10 years. As long as your ex-spouse has met the requirement while you were married, you'll qualify.
You taking the spousal benefit does not affect their coverage at all.
As long as you're at least 65 years old, you can take advantage of this rule.
16. Higher Income Means More Expensive Part B
Part B has a premium that you'll pay when you sign up.
Higher-income households pay more.
Medicare has certain thresholds that determine what your cost is.
This is known as the Income Related Monthly Adjustment Amount or IRMAA for short.
Your premium is determined on your gross adjusted household income from 2 years ago.
Medicare will send you a notification if you'll have to pay more.
Their website has a chart that shows what those income thresholds look like.
See Medicare's income chart here.
17. Extra Help is Available for Those With Low Income
There is good news for lower-income households.
As you read above, Medicare is not free. In addition to Part B premiums, the drug plans also have deductibles, copays, and coinsurance that you'd pay for.
If you cannot afford these out-of-pocket costs, you can apply for help.
Medicare has different programs designed to lower expenses for low-income households.
If you find yourself in a situation like this, talk to your agent, they should be able to help.
Here is some more information about low-income programs.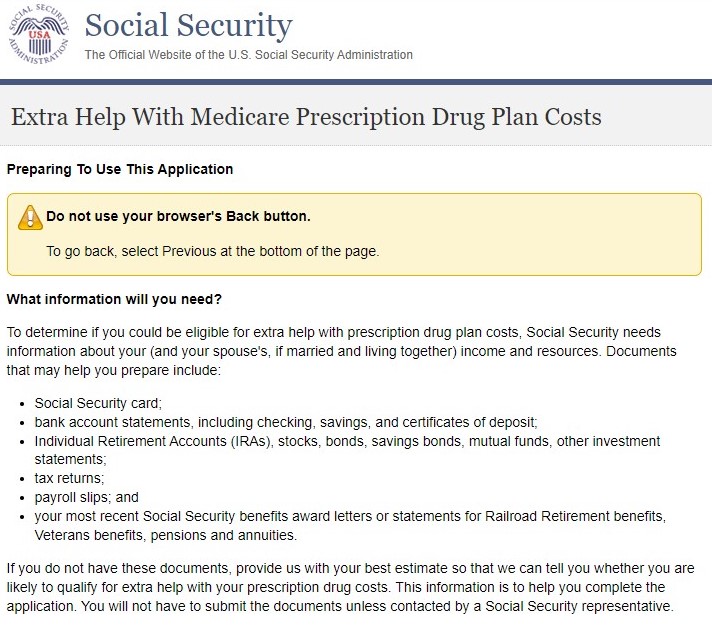 18. Part D Plans Change Frequently
Just like Medicare Advantage Plans, Part D drug plans change their formularies every year.
Medicare recommends you review your options during AEP.
If you don't make any changes, you'll be stuck paying higher costs until the next election period.
Not only do the formularies change, deductibles, copays, and premiums are some of the things that can change also.
The good news is these companies will notify you of any changes they make.
It is important to note that if you have any changes in your prescriptions, you may want to look at your options anyway.
Never comparing plans is how you can end up paying a lot more than you should.
19. Shop Medicare Supplement Prices When You Get an Increase
It's no secret that Medicare Supplements always increase in price. Most companies do it on a yearly basis.
Unlike Advantage plans, you can change your Medicare Supplement whenever you'd like, you don't have to wait for AEP. As long as your health is good, you should have no problem getting a lower rate.
We recommend shopping every year. Chances are, there are plans available that have a better price for the exact same coverage.
Remember, Supplements are standardized, so you can keep the same coverage you like and still get a lower rate.
If you've experienced a rate increase, don't delay in talking to your agent. The longer you wait, the higher the chance that you may be diagnosed with a condition that won't allow you to make any changes.
20. Medicare Sends You an Updated Guide Every Year
The Medicare and You guidebook is a publication that Medicare sends every single year.
It has updated information on any changes that may be happening with Medicare.
Unfortunately, most people never even look at it.
If you do not stay up to date on the latest Medicare news, you may end up not having the benefits that you need.
It is important to either read the book or talk to your agent and make sure there aren't any changes that may impact you or your benefits.
21. If You Have Retirement Benefits, You Won't Need a Supplement – Most Likely
Some employers offer retirement packages that include health insurance.
These benefits are available for retirees long after they stop working for their company.
If you have retirement benefits available from work, you don't need a Supplement or an Advantage plan.
Use caution.
It is always a good idea to compare your retirement benefits, to what else might be available.
Oftentimes, people are surprised they can save money by getting a Supplement or an Advantage plan that may offer more benefits than their retirement plan.
Just because your employer offers you health insurance after you retire doesn't mean you should take it.
Do you research and compare your options.
Why overpay when you don't have to?
22. There Are 10 Supplements to Choose From
Earlier we talked about insurance companies being able to pick and choose which plans they offer.
These companies cannot change the benefits at all. They can, however, choose not to offer certain plans.
Medicare Supplement benefits are set by the government.
There are 10 plans to choose from.
The three most popular are Plans F, G, and N.
Most of the others typically cost more and offer less coverage.
The Medicare and You guide has a chart that lists all 10 plans.
23. Some Supplements Have Networks
Earlier, we talked about the freedom Medicare Supplements allow you to have where you can go to any doctor or hospital that accepts Medicare.
If you travel, this is very important.
Be careful though, some companies offer Medicare Select Plans.
These plans are your typical Medicare Supplements that have the same standardized befits that we just talked about, but they have one major difference – a network.
Medicare Select plans typically cost less and may be appealing to someone who wants the benefits of a Supplement, but not pay as much for one.
Medicare Select plans are not good for anyone who travels.
When you buy a Medicare Select plan, it will be clearly labeled so there is no confusion on what you're getting.
24. Licensed Brokers Can Do All of This Research for Free
Several times, we've mentioned working with a licensed broker when starting your Medicare Search.
Most insurance agents make a percentage of the premium payments as a commission.
If you work with a broker, they typically won't care what company you end up choosing, since they'll make about the same regardless of what decision you make.
Their services are typically free.
The biggest benefit of using a broker is that it saves time. Not only do they make going on Medicare for the first time easier, but they'll also review your options every year and make sure you're in the best possible plan for your needs at that time.
Most do a quick needs analysis to determine with options would be the best fit for you and your needs.
Work with someone you trust and you'll enjoy the convenience of not having to do all do this homework by yourself.
Summary
As you see, there is a lot of information to learn when starting your Medicare search.
Use this article as a starting point.
If there is any information that you want to dive deeper into, use the search tool on this site to find answers to your questions.
We are an independent agency that offers unbiased information to help you with your research.
If you have any questions, please don't hesitate to call our office or send us an email.
Our phone number is 888-209-5049.
Good luck with your search and we hope you find the best plan to fit your needs.